learning at home
Please click on the drop down bars below to find different ideas and resources to support learning at home. We encourage you to use the 'Activity Grids' by asking your child to choose one activity from each grid per week to complete.
Please take pictures and videos of anything you have been doing at home and upload them to tapestry as we would love to see what you have been up to!
Activity grids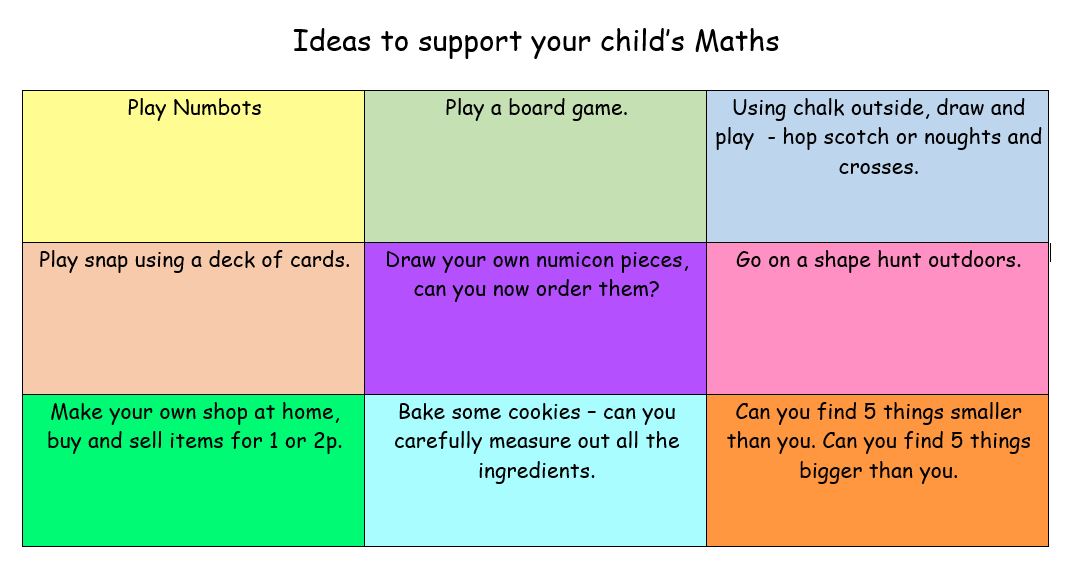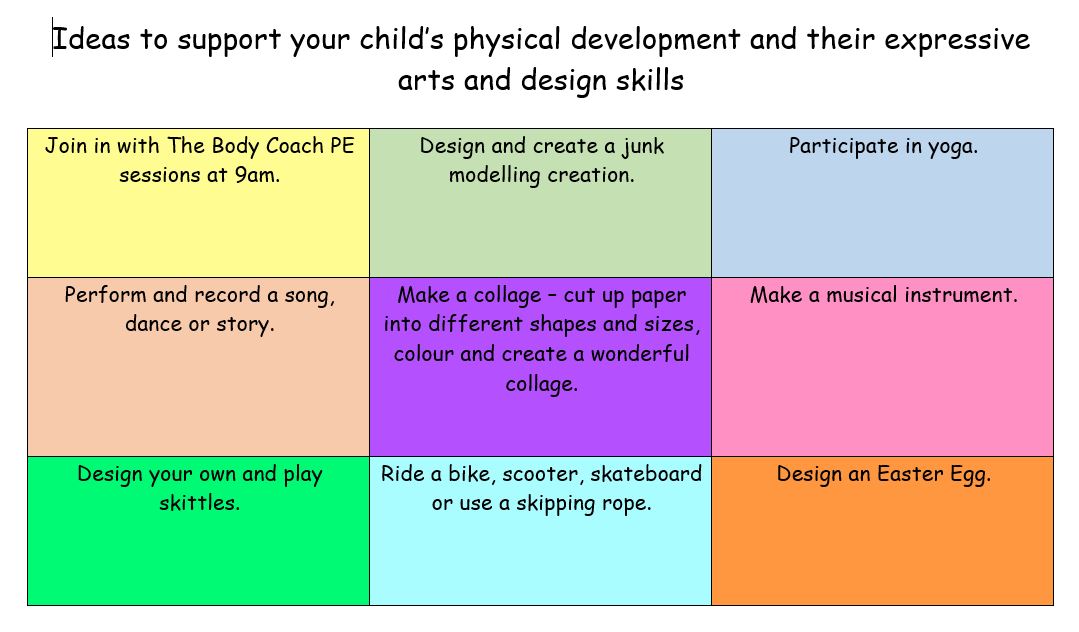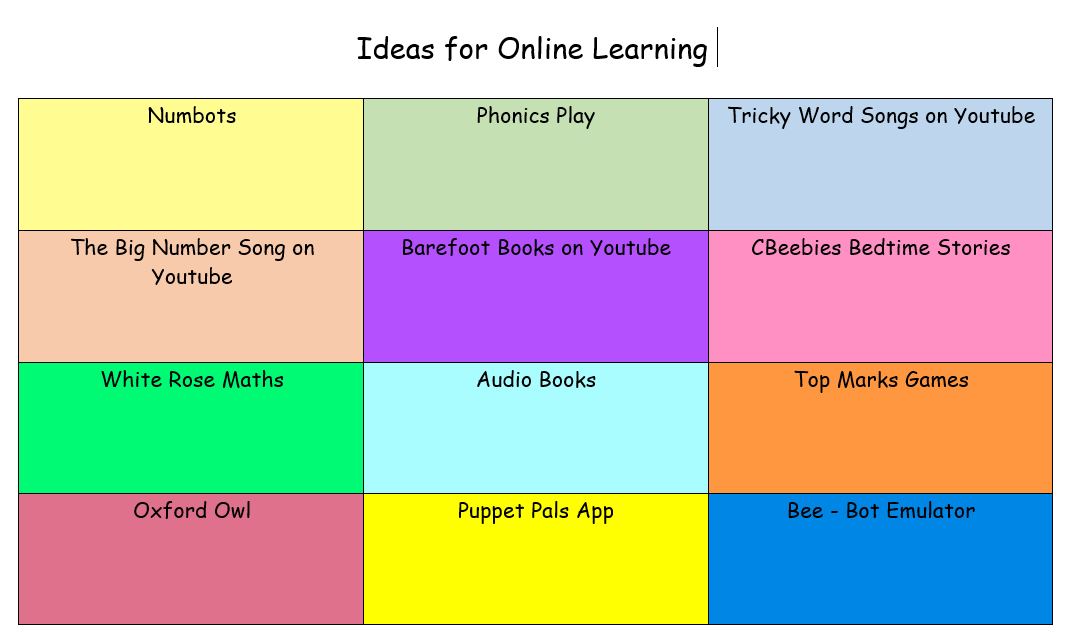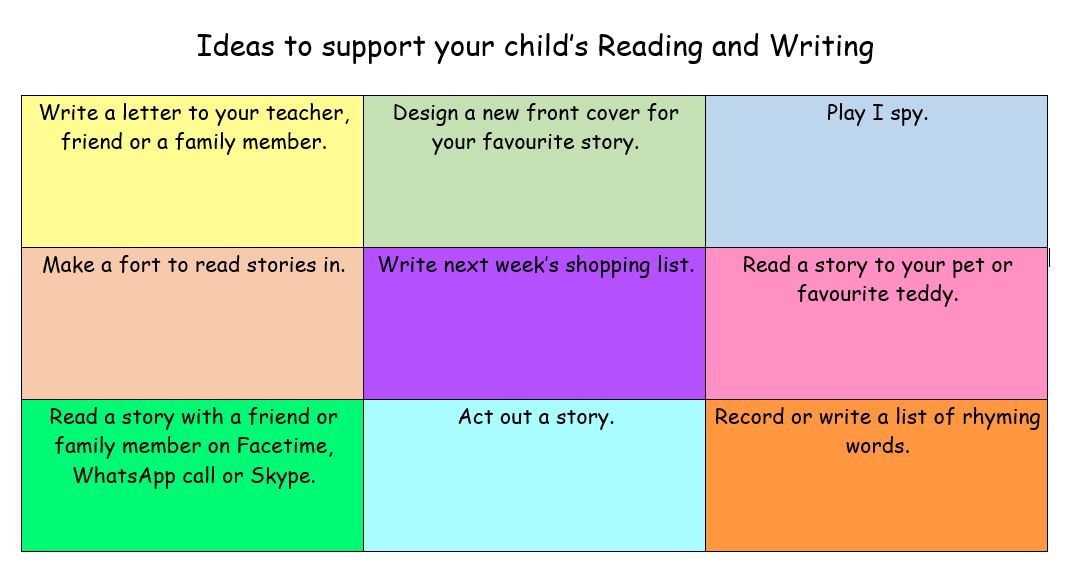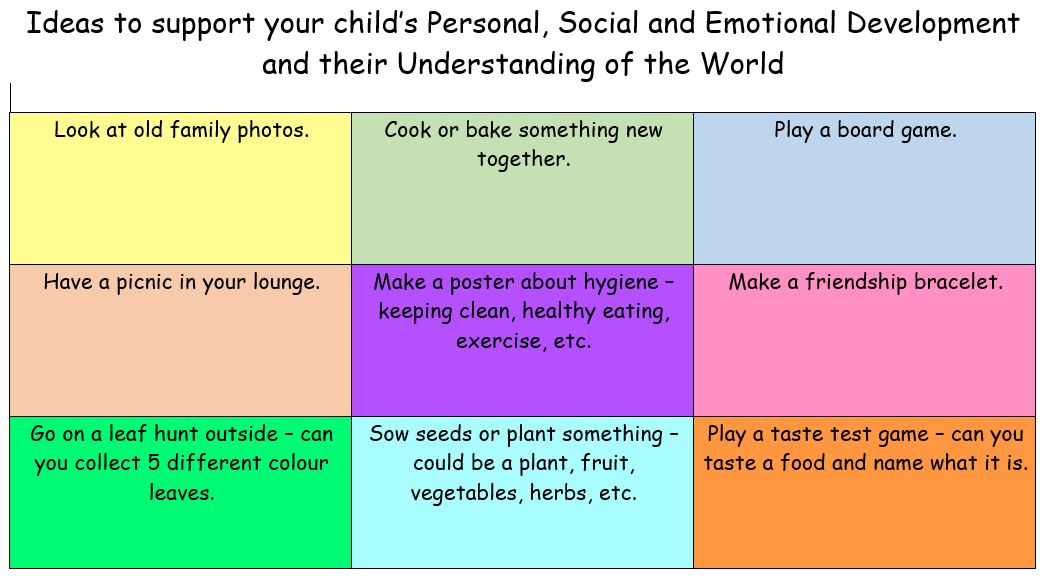 sound mats and red words to support writing
We use sound mats in school to support children's writing. They have been learning how to use these independently if they are not sure what sounds to use. If a child is struggling to find the sound we will often narrow it down by pointing out the row it is on or identifying the picture. For example, if they are looking for the 'n' we may prompt by saying 'net'.
We use the 'red word mat' to support writing words that cannot be sounded out correctly, for example the word 'go' where children may write 'gow' instead. To prompt children to correct this, we would say 'go is a red word'; children should then try to find the word independently on the 'red word mat'.
If a word is not a red word the children are encouraged to sound the words out. For example, children may write 'boat' as 'bowt'. We would accept this as both versions sound the same when read out loud.
Sound Mats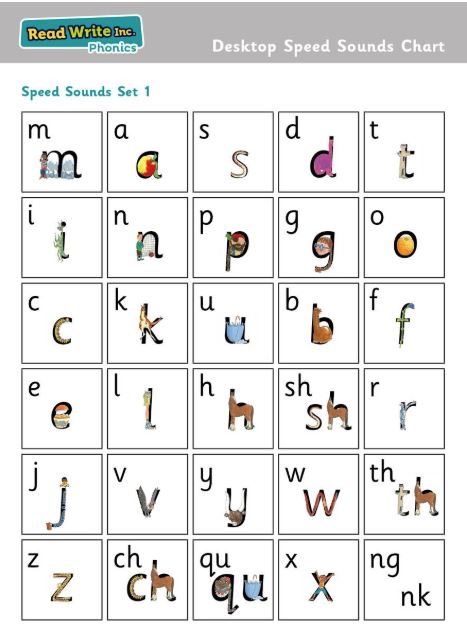 Red Word Mats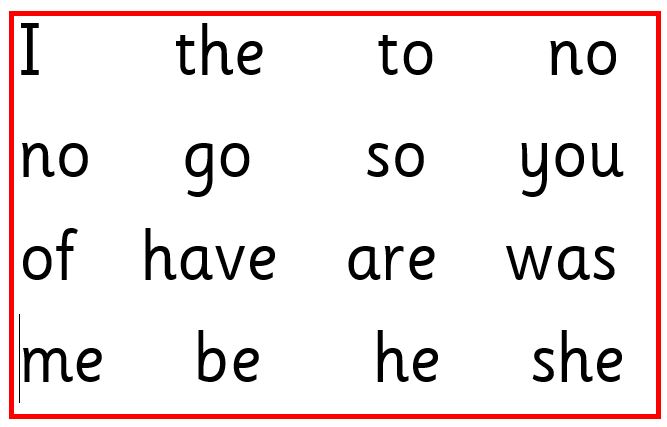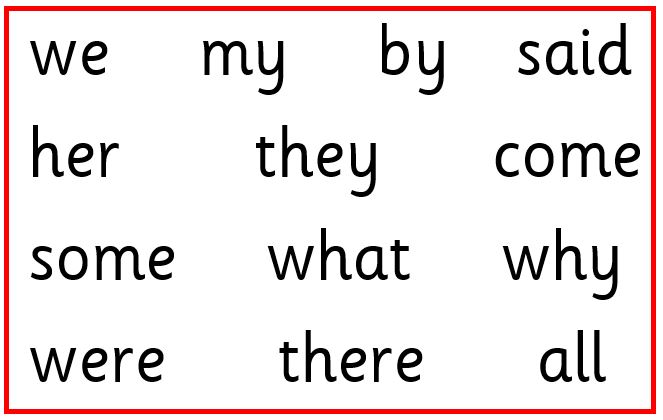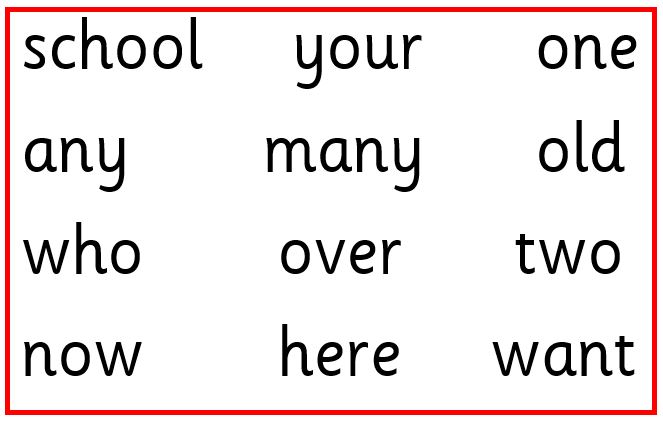 useful websites and documents
Tapestry - Our online journal where teachers and parents can upload and share children's learning. All parents will have an account created for them as their child starts school.
Phonics Play - Some free online games to support phonics.
Numbots - This is a game which allows children to collect different items for their robot by solving maths questions. Children will have an account setup as they start school.
CBeebies Bedtime Stories - Another way to share stories with children.
Topmarks Early Years Games - A range of online games to support Maths and Phonics.
Oxford Owl - A website full of resources to support children's learning at home and access to a range of ebooks.
White Rose Maths - A fantastic resource to support maths learning at home.