THRIVE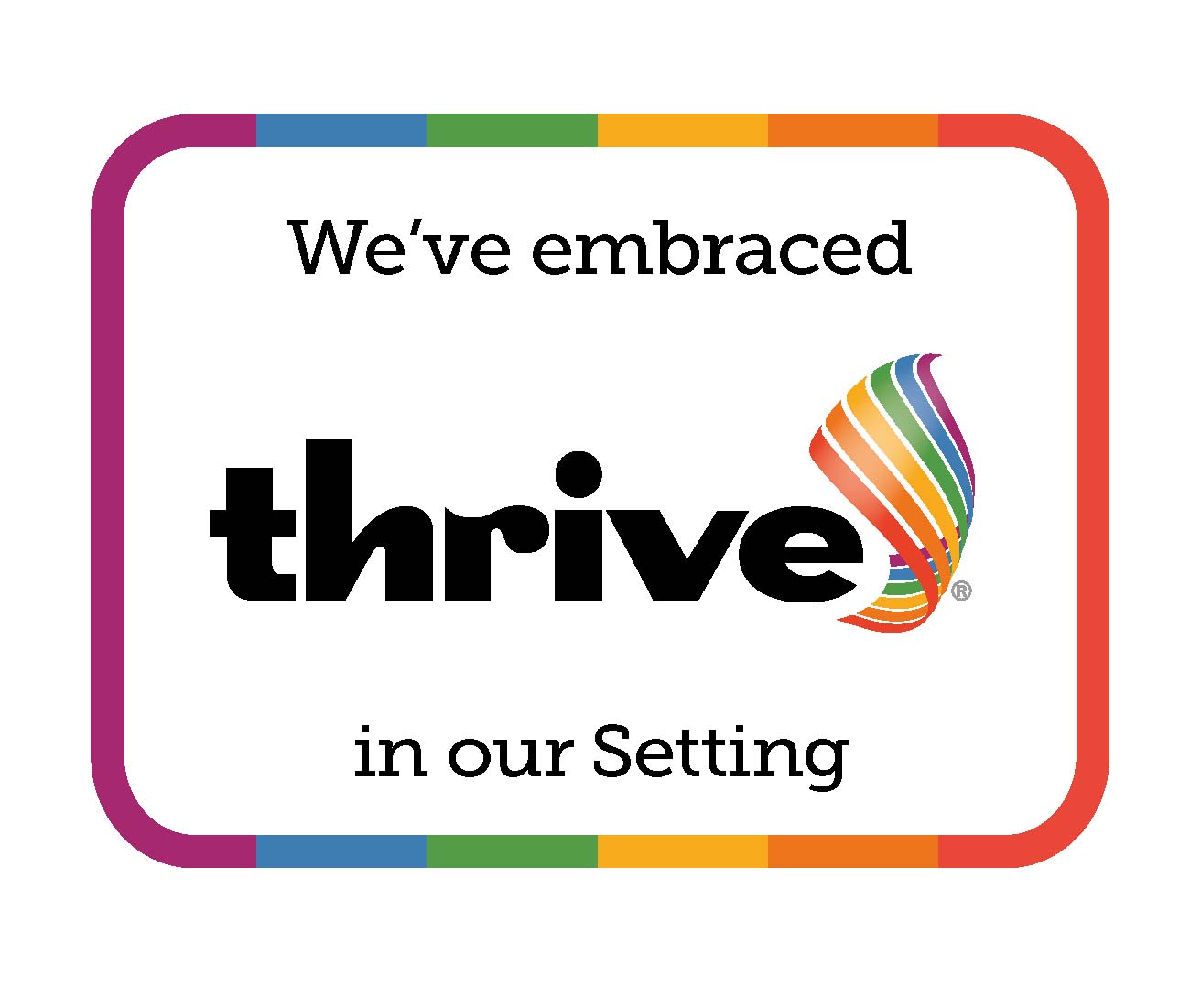 The THRIVE Approach
At St Margaret's, our first priority is to care for every child in a secure, safe and friendly environment with relationships placed at the centre of all we do. As a school, we have embraced the THRIVE approach to support the children's social and emotional learning through the school day alongside our Relationship and Health Education (RHE) curriculum. This approach is used through every interaction in the classroom, at playtimes and lunchtimes, during after-school clubs and one to one or group sessions. The THRIVE approach supports us to deliver learning around how to face new challenges, how to become more independent, how to recognise sensations within the body, how to articulate this through our emotions, how to think through subsequent choices and believe in their own abilities. This approach feeds into all the ways we celebrate your children, our relationships with our families, knowing the children as individuals, celebrating our diversity and uniqueness, playtimes and of course learning time.
What does THRIVE mean?
THRIVE supports children with their emotional health, well-being and social skills, all of which are needed to enable learning to take place. Children cannot always put their needs into words, but the way children behave can tell us a lot about how they are feeling. Behaviour is a form of communication and communication needs to be understood and supported. The THRIVE Approach draws on the latest research from current neuroscience, recent attachment research, current studies of effective learning and current models of child development, in order to help us to understand the needs being signalled by children's behaviour. THRIVE gives us targeted strategies (ways of being with the child) and activities (things to do with the child) to help children re-engage with learning and life.
The THRIVE approach is based on growing evidence that the brain develops through personal and social interaction. The relationships that we have with significant adults is fundamental to who we grow up to be. Our brain is built through trillions of brain-cell connections made by sight, sound, smell, touch and movement. Positive experiences enhance brain connections. Through simple, repeated activities over time, within a safe and caring environment, THRIVE aims to enhance the positive interactions children are exposed to, so they can enjoy life and learn.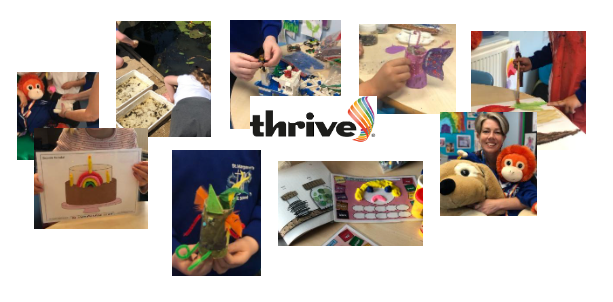 Who accesses THRIVE at St Margaret's?
All children in St Margaret's School access THRIVE. It is a whole-school approach. Each class is screened by their class teacher each term and an Action Plan is formed. These strategies and activities are woven into all we do or delivered as stand-alone sessions. From this class action plan, we form a THRIVE group from each class who will access additional group support to rehearse and apply these skills in a smaller setting. For some children we know a more personalised approach is needed, and we do this through one-to-one assessments and action plans using play and arts-based activities designed to help the child feel better about themselves; become more resilient and resourceful; form trusting, rewarding relationships; be compassionate and empathetic; and/or be able to overcome difficulties and setbacks.
Activities might include playing in the sand, cooking, painting, model making, exploring difficult situations through role-play or comic strips, playing strategy games or projects focusing on the child's own interests. Action Plans are shared with parents on request and are also included in the child's ILP each term, if they have one. Parents/Carers are also encouraged participate in some of the activities at home with their child. These Action Plans are reviewed each term to monitor the progress children have made.
If you would like further information on The THRIVE Approach, please go to: www.thethriveapproach.co.uk
Alternatively, you can speak to your child's class teacher or our schools THRIVE practitioners,
| | | | | |
| --- | --- | --- | --- | --- |
| Mrs Hannah Warner | | Mrs Alissa Walker | | Mrs Lynda Busbridge |
| | | | | |
| THRIVE Lead | | | | |